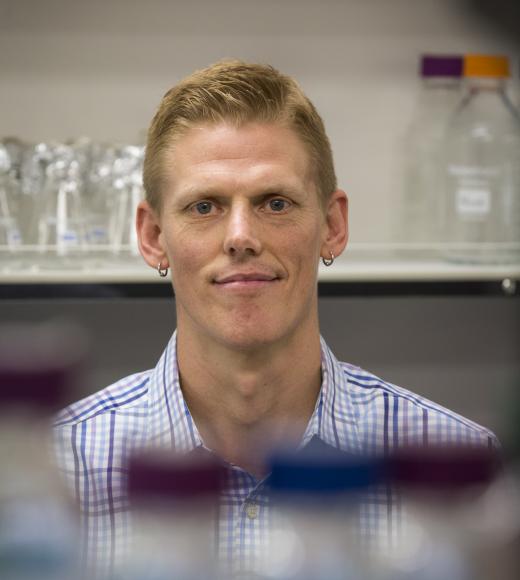 NPB, Center for Neuroscience, Psychiatry-Medicine, UC Davis Genome Center
School of Medicine Center for Neuroscience Building, 612B
Bio
Profile Introduction
We use genetics and genomics to study the development, evolution, and function of the brain
Degrees
2014 Postdoctoral Fellow Axel Visel, Len Pennacchio, Eddy Rubin LBNL
2011 PhD Genome Sciences University of Washington
2001 BA Biology Carleton College
Research Interests
Genomic control of transcription in the brain
My research explores gene regulatory circuits and chromatin dynamics in the brain, studying how these features contribute to brain development, evolution, and function. I apply a combination of genomics, mouse and cell-based models, and human genetics.  My work is rooted in basic and translational science, with an ultimate goal of understanding the biological components of human diseases and disorders of the brain and improving clinical care of afflicted individuals.  To that end, I perform both experimental work and computational analysis to reveal function of primary DNA sequence, epigenomic modifications, and chromatin structure.
I am always looking for motivated undergraduates, graduate students, and postdocs who are interested in contributing to projects addressing:
Chromatin and gene regulation in brain development, evolution, and function
Genetic models of neurodevelopmental and psychiatric disorders
Development and implementation of genomic applications in the clinic
Opportunities: Please contact me directly if you are interested in joining the group.  We are currently seeking a Junior Specialist to support lab research and a Postdoctoral Fellow to carry out genomic studies in neuronal cell lineages and mouse and human tissues. 
Awards
2015 - NARSAD Young Investigator Award
Department and Center Affiliations
Center for Neuroscience
Neurobiology, Physiology, and Behavior (College of Biological Sciences)
Psychiatry and Behavioral Sciences (School of Medicine)
UC Davis Genome Center
UC Davis MIND Institute
ProfessionalSocieties
Society for Neuroscience
American Society of Human Genetics
CBS Grad Group Affiliations
Integrated Genetics and Genomics
Biochemistry, Molecular, Cellular and Developmental Biology
Neuroscience
Specialties / Focus
Integrated Genetics and Genomics
Integrated Genetics and Genomics
Animal Genomics
Human Genetics and Genomics
Computational Biology
Epigenomics
Developmental Genetics
Model Organism Genetics
Biochemistry, Molecular, Cellular and Developmental Biology
Molecular Genetics
Cell Biology
Developmental Biology
Gene Regulation
Genomics, Proteomics and Metabolomics
Molecular Medicine
Neurobiology
Courses
BIS 101 Genetics and Gene Expression
GGG 290 Genomics and Epigenetics Seminar Course
GGG 292 Graduate Student Seminar
Tags