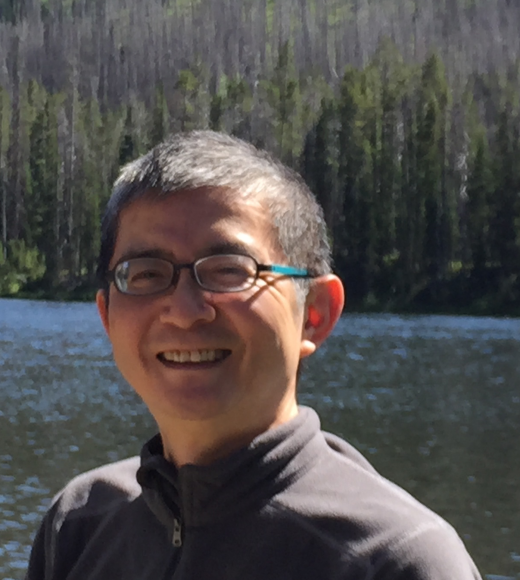 NPB, Center for Neuroscience, Pathology - Medicine
Bio
Profile Introduction
Axon Guidance and Axon Refinement
Degrees
1995    PhD    (Cell and Developmental Biology)    Harvard University
1989    MD    (Medicine)    National Taiwan University
 
Research Contribution
1) Using ferret as a model, we started to address the role of neural activity in refining the anatomical and functional connections of the visual system. We have identified activity-dependent axon-axon competition as an important mechanism for axon terminal targeting during development and revealed the role of stage III retinal waves in promoting circuit refinement. 2) Axon pruning in the brain had been recognized as a fundamental process for developmental plasticity, but the understanding of the molecular and cellular regulations for this process had been challenging. Focusing on the pruning events in hippocampal and visual circuits, we developed immuno-electron microscopic and imaging analysis to investigate the cellular mechanisms. These studies demonstrate that the axon branches to be pruned often form synapses, suggesting the importance of neural activity for the process. 3) Using mouse and C. elegans genetics, we investigated the role of the DISC1 (Deleted in Schizophrenia 1) gene in neural development. These studies have revealed the previously unknown function of DISC1 in regulation of adult-generated neurons in the hippocampus and established a heterologous line in C. elegans for future investigations. 4) Using mouse genetics, we generated plexin mutant mice to address the in vivo functions of semaphorin-plexin signaling in axon guidance. These studies demonstrate the differential roles of plexin family members in guiding axons in vivo, and unexpectedly reveal the role of semaphorin-plexin signaling in regulating stereotyped axon pruning in the central nervous system. 5) My early research work laid the foundation for the use of AP (alkaline phosphatase) fusion protein techniques and the molecular mechanisms of topographic map in the visual system. Prior to my early research, Ephs were orphan receptors without known functions. I developed the AP fusion expression cloning techniques and identified ephrins. I then developed the RAP (receptor AP) and LAP (Ligand AP) to demonstrate Ephs and ephrins are the "Sperry" molecules for establishing the visual topographic map. Both the AP fusion technique and the biology of Ephs and ephrins in the formation of topographic neural circuits have contributed significantly to the progress of the field.
Research Interests
Axon Guidance and Axon Refinement
We are interested in how mature neural circuits are formed. We have used model organisms such as mouse, C. elegans, and ferret to study how the axonal connections are refined throughout development. These approaches allow us to address basic issues regarding axon refinement at molecular, cellular and systems level.
Awards
Pharmacia Biotech & Science Prize for Young Scientists in Molecular Biology -1996
Howard Hughes Medical Institute Physician Postdoctoral Fellow - 1997
Whitehall Foundation Award - 2003
Alfred P. Sloan Foundation Award - 2004
Klingenstein Fellowship Award - 2004
Faculty Service Award, Neuroscience Graduate Group, UC Davis - 2012
UC Davis Academic Advising Award – Outstanding Faculty Advisor - 2015
Department and Center Affiliations
Center for Neuroscience
Department of Neurobiology, Physiology, & Behavior (College of Biological Sciences)
Department of Pathology and Laboratory Medicine (School of Medicine)
ProfessionalSocieties
Society for Neuroscience
CBS Grad Group Affiliations
Neuroscience
Biochemistry, Molecular, Cellular and Developmental Biology
Specialties / Focus
Biochemistry, Molecular, Cellular and Developmental Biology
Molecular Genetics
Cell Biology
Developmental Biology
Neurobiology
Signal Transduction
Vision
Stem Cell Biology
Labs
Cheng Lab
Julie Luu (Postdoctoral fellow)

Arash Ng (Postdoctoral fellow)

Lindsay Cameron (Junior specialist)

Melanie Yoshihara (Junior specialist)

Atrin Toussi (undergraduate assistant)

Ana Marija Sola (undergraduate assistant)
Teaching Interests
Developmental neurobiology
Neurobiology
Human brain and disease
Courses
NPB 12 Human Brain and Disease (Fall)
NPB 100 Neurobiology (Fall)
NSC 224AB Molecular and Development Neuroscience (Spring)
Tags