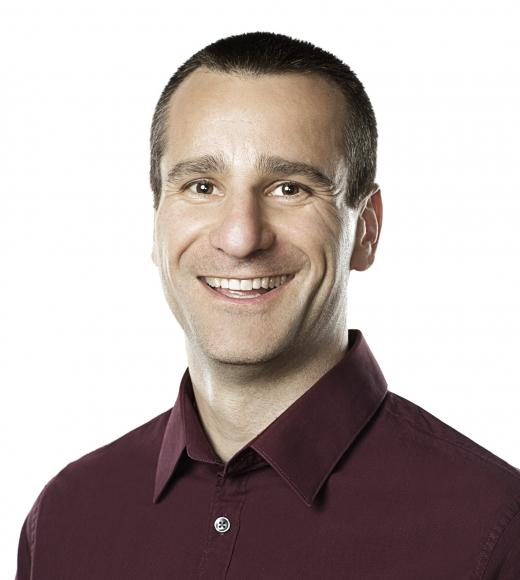 Bio
Degrees
2000    PhD    (Physiology and Biophysics)    University of Illinois
1994    MA    (Human Biodynamics)    University of California, Berkeley
1992    BS    (Kinesiology)    University of Michigan
Research Interests
Muscle hypertrophy
How resistance exercise is sensed by muscle and how does it lead to an increase in protein synthesis and muscle mass? Research from our laboratory has identified the mammalian target of rapamycin (mTORC1)/S6 protein kinase (S6K1) pathway as the central mechanism involved in physiological hypertrophy of skeletal muscle in response to resistance exercise. It is now clear that resistance exercise activates mTORC1 and that this activation is important in increasing muscle's capacity to boost protein synthesis. By studying the control of rDNA synthesis, we hope to identify molecules that are critical for this process and that can reproduce the increase in muscle mass without the need for the exercise stimulus
Muscular endurance
How is endurance exercise transduced into changes in mitochondrial mass and fatigue resistance? Unlike resistance exercise, endurance exercise results in a coordinated genetic response that increases aerobic capacity. Our laboratory and others have identified a central transcriptional cofactor that is activated following a single bout of aerobic exercise. The peroxisome proliferative activated receptor, gamma coactivator (PGC)-1α is a master regulator of mitochondrial biogenesis and enzymes of fatty acid metabolism. It is now clear that many stimuli converge on PGC-1 and that a number of these molecules also inhibit the activation of the mTORC1/S6K1 pathway. Understanding this interplay will be essential if we are to develop genetic or pharmacological interventions to create bigger, stronger, and more fatigue resistant muscles.
Ligament engineering
Can we engineer ligaments to replace people's damaged ACLs? In our bodies, ligaments connect bone to bone, are essential to normal movement and do not repair very well. We have developed a series of calcium phosphate based cements that we are using to recreate the ligament to bone connection. Our engineered ligaments are developmentally similar to embryonic ligament. Using these constructs and our calcium phosphate cements, we have engineered the first in vitro ligament (bone-ligament-bone) with the hope of implanting these tissues into animals and in the future using them to repair ligaments in humans after rupture.
CBS Grad Group Affiliations
Molecular, Cellular, and Integrative Physiology
Specialties / Focus
Molecular, Cellular, and Integrative Physiology
Cellular Physiology
Molecular Physiology
Exercise Physiology
Metabolic Physiology
Graduate Groups not Housed in CBS
Exercise Science
Biomedical Engineering Graduate Group
Labs
Functional Molecular Biology Lab
Ann Lee-Barthel

Nicholas Aguirre

Dr. Daniel West

Dr. Kurt Watson

Dr. David Hughes

Dr. Marita Wallace

Courtney Chason

George Marcotte
Tags