College of Biological Sciences Welcomes Eight New Faculty for 2018-2019 Year
For the 2018-2019 academic year, we are proud to welcome eight new members to the UC Davis College of Biological Sciences faculty. Below you'll learn more about the research interests of each faculty member, what brought them to UC Davis and more.
Rachael Bay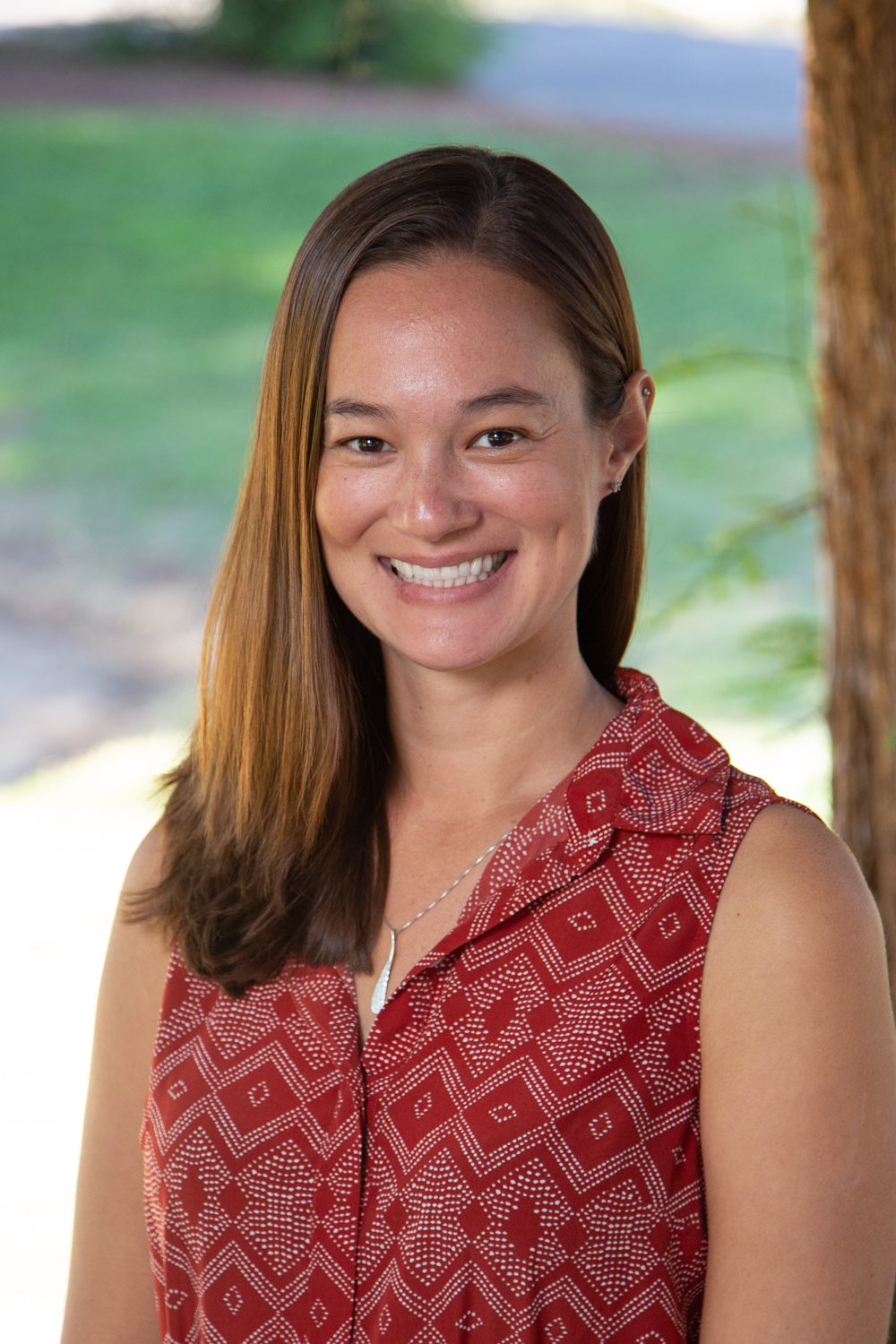 Rachael Bay joins the Department of Evolution and Ecology as an assistant professor. She was a National Science Foundation postdoctoral fellow at UCLA, where
she used genomic data to identify genes associated with climate adaptation in migratory birds.
"Broadly, I am interested in understanding how human actions change the evolutionary trajectories of organisms," said Bay. "A lot of this work involves trying to figure out how organisms might adapt to rapidly changing conditions. I use a range of techniques from DNA sequencing to ecological and physiological experiments to analyze large-scale environmental data."
Bay received a Ph.D. from Stanford University, where she was a student at the Hopkins Marine Station. There, she investigated the thermal tolerance of corals, trying to understand how fast they can adapt to rising temperatures. She then used genetic data to understand tolerance differences within individuals of a species.
Bay lauded UC Davis as one of the largest, broadest and most collaborative communities in ecology and evolutionary biology. She said what impressed her the most was the interdisciplinary nature of the community.
"It's easy to look up someone in a completely different department and start a conversation and next thing you know, you're doing a project together," she said. "This type of community helps fuel great science."
When not in the lab, Bay enjoys spending time outdoors hiking, scuba diving and kayaking. "Anything that gets me outside," she added, "especially if it involves the ocean."
Rishidev Chaudhuri
Rishidev Chaudhuri will join the Department of Neurobiology, Physiology and Behavior in March 2019 as an assistant professor. He'll hold a joint appointment in the Department of Mathematics in the College of Letters and Science.
Harnessing mathematics and computer science, Chaudhuri studies the underlying principles that govern how neurons organize and transmit information. "Everything that we think and feel emerges from the activity of large networks that collectively carry out complex computations," he said. "The principles that these neurons use to organize and transmit information are quite foreign to our everyday intuition." 
Chaudhuri's current research questions include, how do memories persist over time even though neurons are constantly changing? How do neurons efficiently share information with each other even though many don't interact with each other? And how can networks that evolved for one purpose be efficiently reused for another task? Among many others.
Before UC Davis, Chaudhuri was a postdoctoral researcher at The University of Texas at Austin. He received a Ph.D. in Applied Mathematics from Yale University and a B.A. in Physics from Amherst College.
Chaudhuri joined UC Davis due to its strength in interdisciplinary research and its long tradition of fostering computational and quantitative skills in the biological sciences. 
"Davis is very strong in both neuroscience and mathematics, and I'm thrilled to be part of these departments," Chaudhuri said. "I was really struck by the depth of biology across the whole institution, ranging from applied to abstract."
"Also the promise of delicious local vegetables and lots of bikes really helped," he added.
Asked for a fun fact, Chaudhuri said that before continuing his education at Yale, he tried out a number of careers, including silkworm farm worker, journalist and schoolteacher.
Chang-il Hwang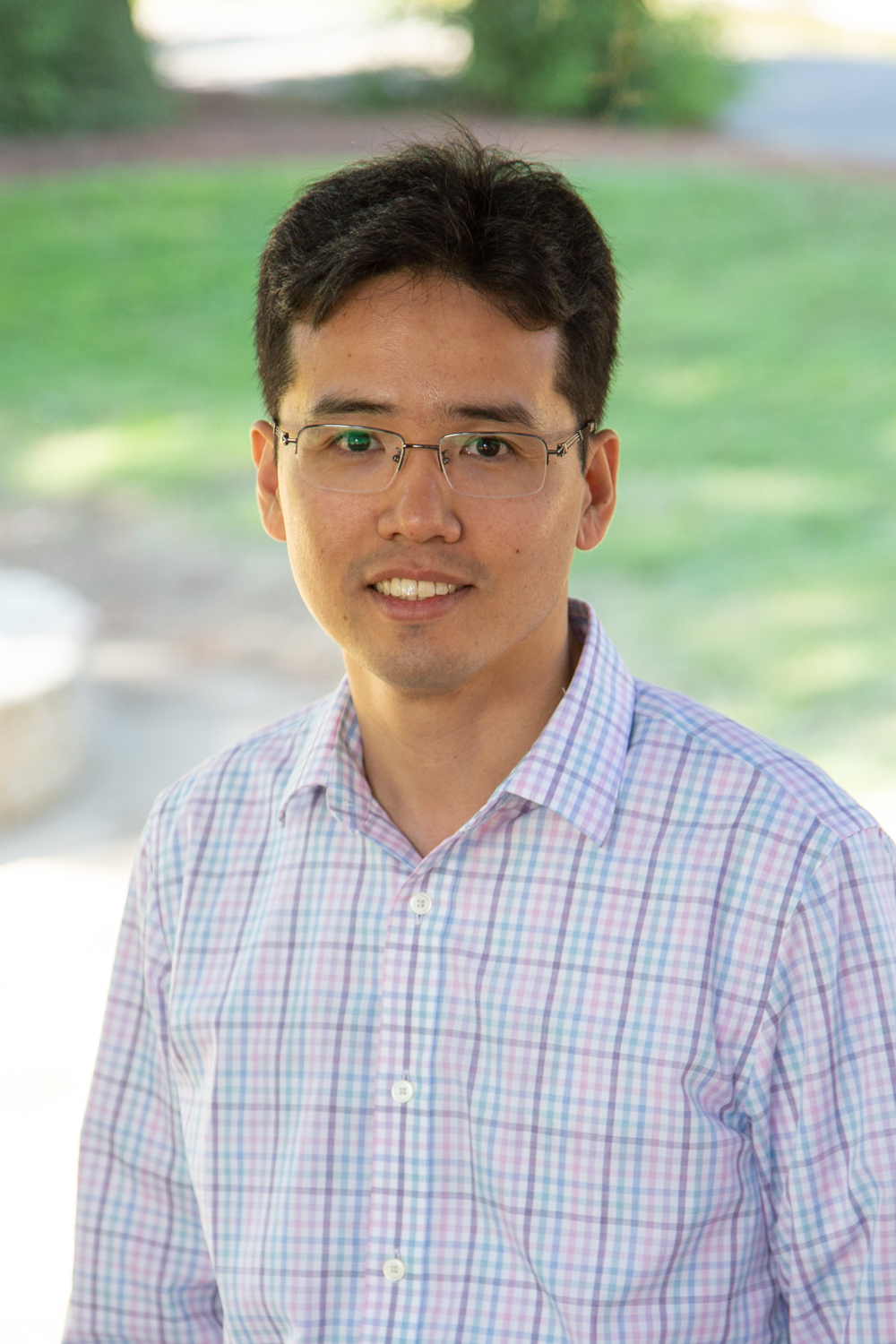 Chang-il Hwang joins the Department of Microbiology and Molecular Genetics as an assistant professor.
Hwang was a postdoctoral fellow at Cold Spring Harbor Laboratory, where he developed organoid models for pancreatic cancer research. He received a Ph.D. in Comparative Biomedical Sciences from Cornell University.
"I will continue on pancreatic cancer research and study more details on how genetic and epigenetic changes impact pancreatic cancer progression and how we can utilize this knowledge for therapeutic strategies for pancreatic cancer patients," said Hwang.   
Trained as a veterinarian in South Korea, Hwang said that UC Davis is a dream school for him. "Both the collegial and highly collaborative environment made me join UC Davis," he said. "In addition, my family was looking for a family friendly environment. No doubt UC Davis meets all of these criteria."
In his free time, Hwang enjoys spending time with his twin boys.
"My kids love to play soccer and we often play the FIFA soccer video game," he said, noting that his boys' video game skills have superseded his own.
"I can't beat my kids anymore, and I'm losing interest in the game," he joked.
Wilsaan Joiner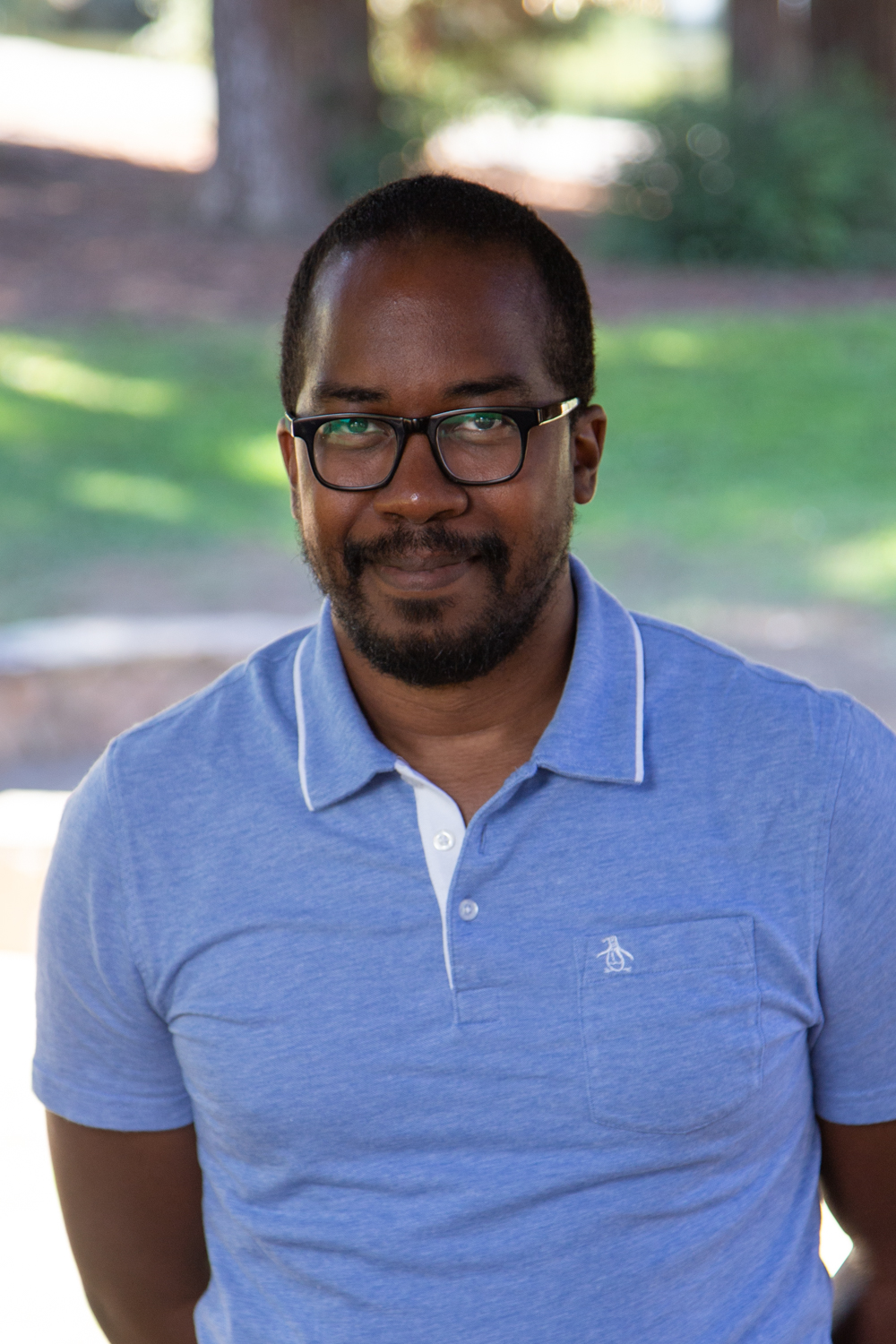 Wilsaan Joiner joins the Department of Neurobiology, Physiology and Behavior as an assistant professor. He holds a joint appointment with the Department of Neurology at the School of Medicine.
"My laboratory at Davis will mostly focus on how we use different sources of information to aid behavior," Joiner said, noting the behaviors his lab studies range from visual perception to movement planning and updating. Joiner is interested in understanding how the integration of such information occurs in both healthy and impaired individuals, like those with schizophrenia or upper extremity amputations.
Previously, Joiner was an associate professor in George Mason University's Department of Bioengineering. He received a Ph.D. in Biomedical Engineering from Johns Hopkins School of Medicine and a B.S. in Biomedical Engineering from Saint Louis University.
He came to UC Davis for the wide breadth of research opportunities on campus, like the chance to work with the Primate Research Center.
"The university provides a strong intellectual community and numerous unique opportunities to further develop my research program," he said. "In addition, the welcoming atmosphere convinced my wife and me that the city would be a great place to raise our family."
In his free time, Joiner enjoys spending time with his family, running and biking. When asked for a fun fact, he said he was quite a good tap dancer when he was younger.
"I can still perform some of the moves, but not nearly as well as when I was 10," he said.
James Letts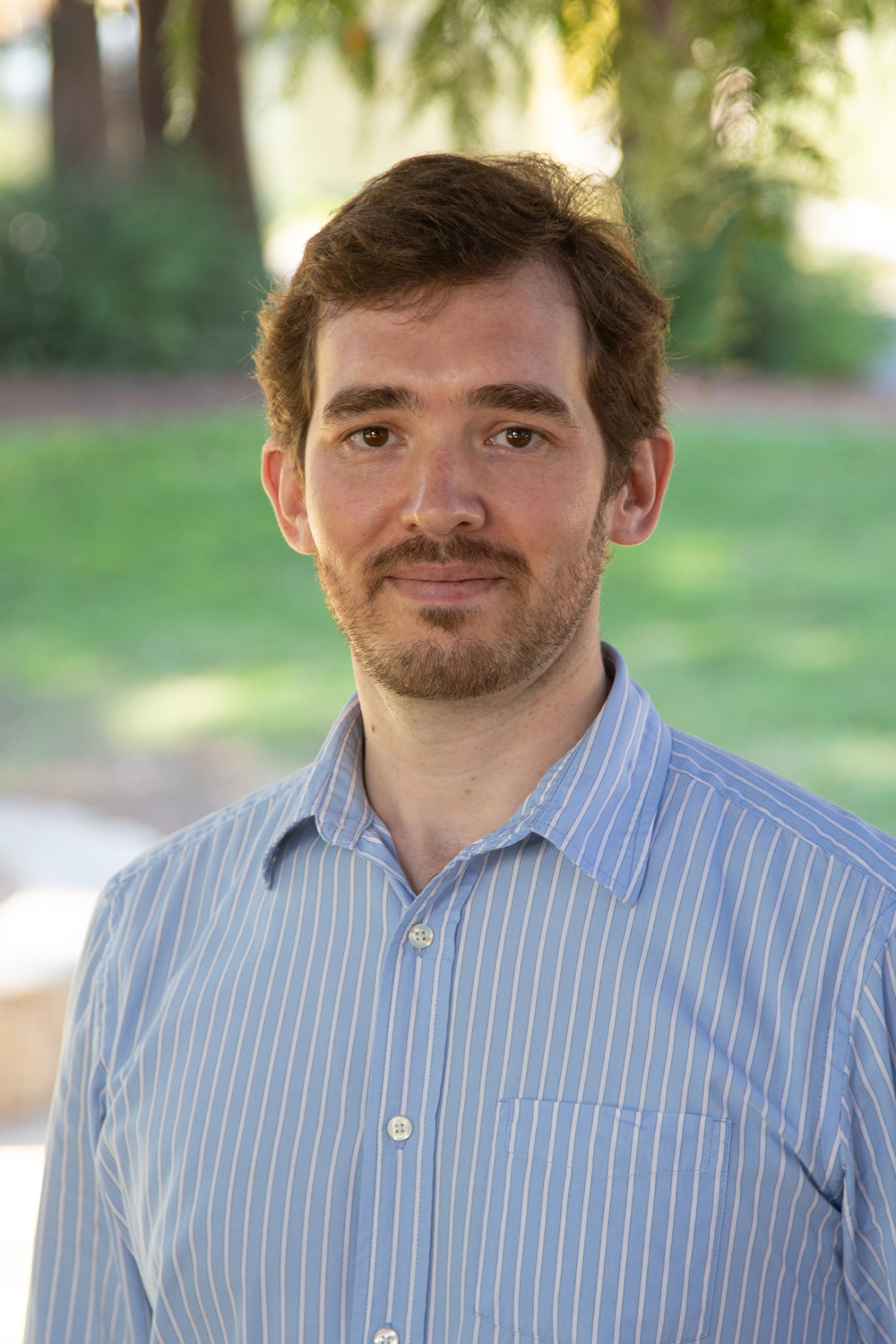 James Letts joins the Department of Molecular and Cellular Biology as an assistant professor. He is a faculty scholar for the Center for the Advancement of Multicultural Perspectives on Science.
Before UC Davis, Letts was a Marie Skłodowska-Curie Fellow at the Institute of Science and Technology Austria, where he studied the structure and function of large membrane protein complexes of the mitochondrial electron transport chain. These include protein complexes that play pivotal roles in metabolism and cellular defense against microbes. 
"Currently, I am interested in continuing to characterize the electron transport membrane protein complexes using a combination of biochemical, biophysical and structural techniques," said Letts.
Letts received a Ph.D. from The Rockerfeller University. He worked in the Laboratory of Molecular Neurobiology and Biophysics with Professor Roderick MacKinnon, with whom he studied the human voltage-gate proton channel.
"UC Davis is an exciting place to do basic research and is investing in new electron cryomicroscopy with a new state-of-the-art microscope arriving later this year," said Letts. "Furthermore, the other facilities on campus are also very exciting, for example, the CalEPR facility, which is the largest electron paramagnetic resonance facility on the West Coast, and the West Coast Metabolomics Center."     
Letts said the collegial and supporting atmosphere on campus was a major factor in his decision to join the UC Davis faculty.
Nitzan Shabek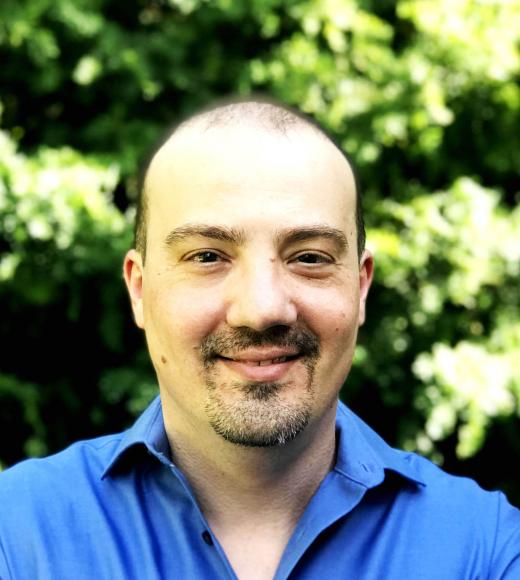 Nitzan Shabek joins the Department of Plant Biology as an assistant professor. His work comprises theoretical and applied research in the fields of structural biology, biochemistry and cellular and molecular biology.
"My group aims to decipher how naturally-occurring physical and chemical signals are perceived, transduced and regulated in cells, and how these biological pathways can be controlled by proteolytic machineries," which breakdown proteins, Shabek said. "Using cutting-edge structural and cellular biology technologies, my goal is to envision biological pathways from atomic to organismal levels and address pathophysiological challenges through bioengineering."
Before coming to UC Davis, Shabek was a postdoctoral fellow at the University of Washington. He received a Ph.D. in Biochemistry from the Technion-Israel Institute of Technology in Haifa, Israel.
Shabek said he decided to join UC Davis due to its top-tier status in the fields of biological and plant sciences. "UC Davis provides a unique opportunity to be part of developing a cutting-edge structural biology core that will become the beacon for others and surely will illuminate many biological pathways," he said.
"The College and particularly the Department of Plant Biology provide and amazing platform to join with brilliant scientists, excellent graduate and undergraduate students to carry out complementary research," he added.
When not investigating the biological pathways of plants, he enjoys playing guitar and hiking with his family.
Patrick Shih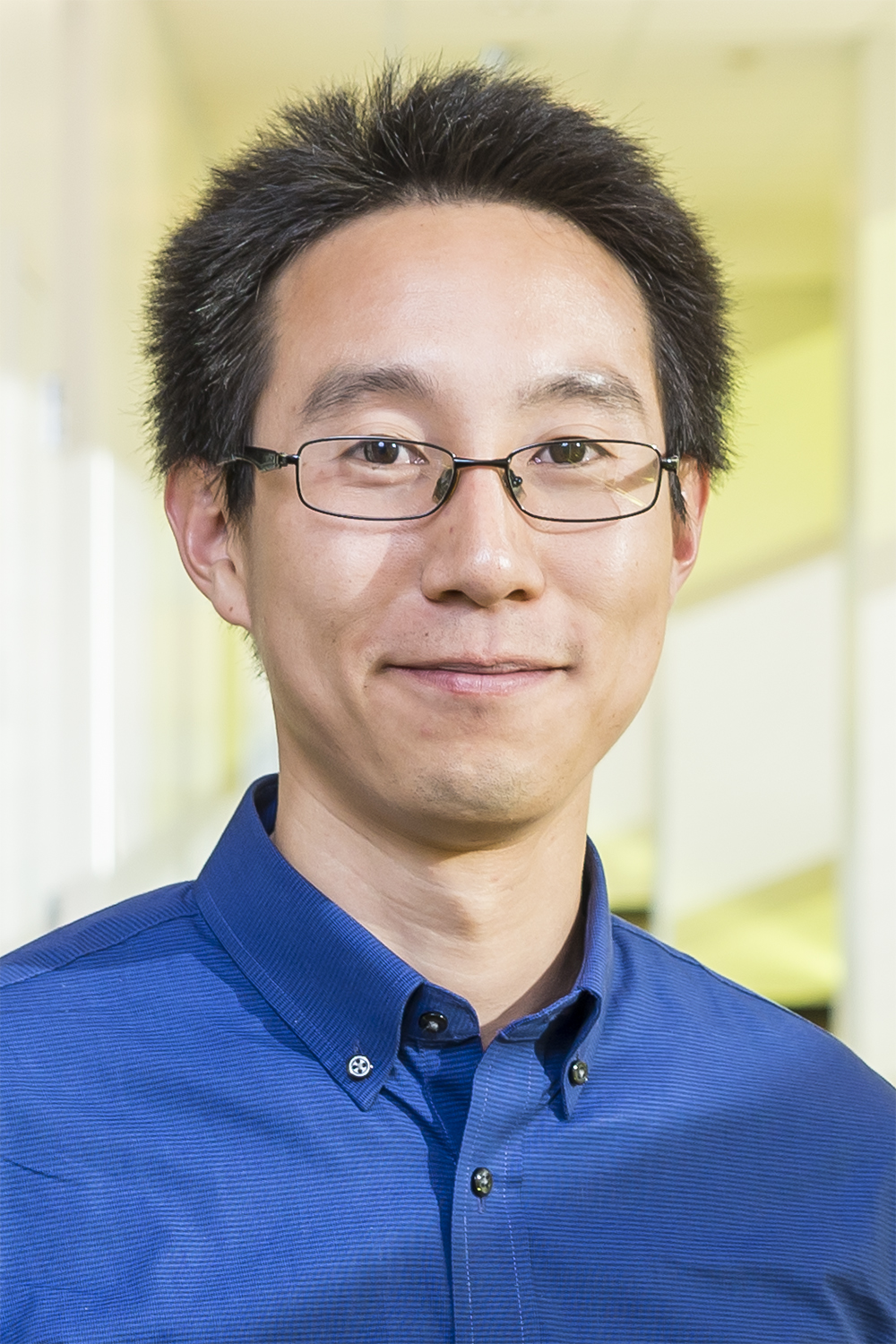 Patrick Shih joins the Department of Plant Biology as an assistant professor. Previously, he worked at the UC Davis-affiliated Joint BioEnergy Institute, an institute devoted to bioenergy crop innovation, where he developed plant synthetic biology tools for metabolic engineering efforts. 
"We are interested in using synthetic biology to improve our ability to engineer plants," Shih said of his lab's research. "Much of my interest is more specifically in plant metabolic biochemistry and how we might be able to introduce new pathways into various crops."
According to Shih, his lab is studying how plant metabolisms evolve, with an emphasis on photosynthesis and carbon fixation. He's also the director of Plant Biosystems Design division at the Joint BioEnergy Institute.
"Davis is one of the best places in the world to be carrying out plant biology research," Shih said. "The combination of great basic science and applications in agriculture was a perfect fit for my research interests."
Shih received a Ph.D. in Plant Biology from UC Berkeley and a B.S. in Microbiology and B.A. in Political Sciences from UC San Diego.   
In his free time, he tries to spend as much time as possible hiking, camping and backpacking.
Lucas Smith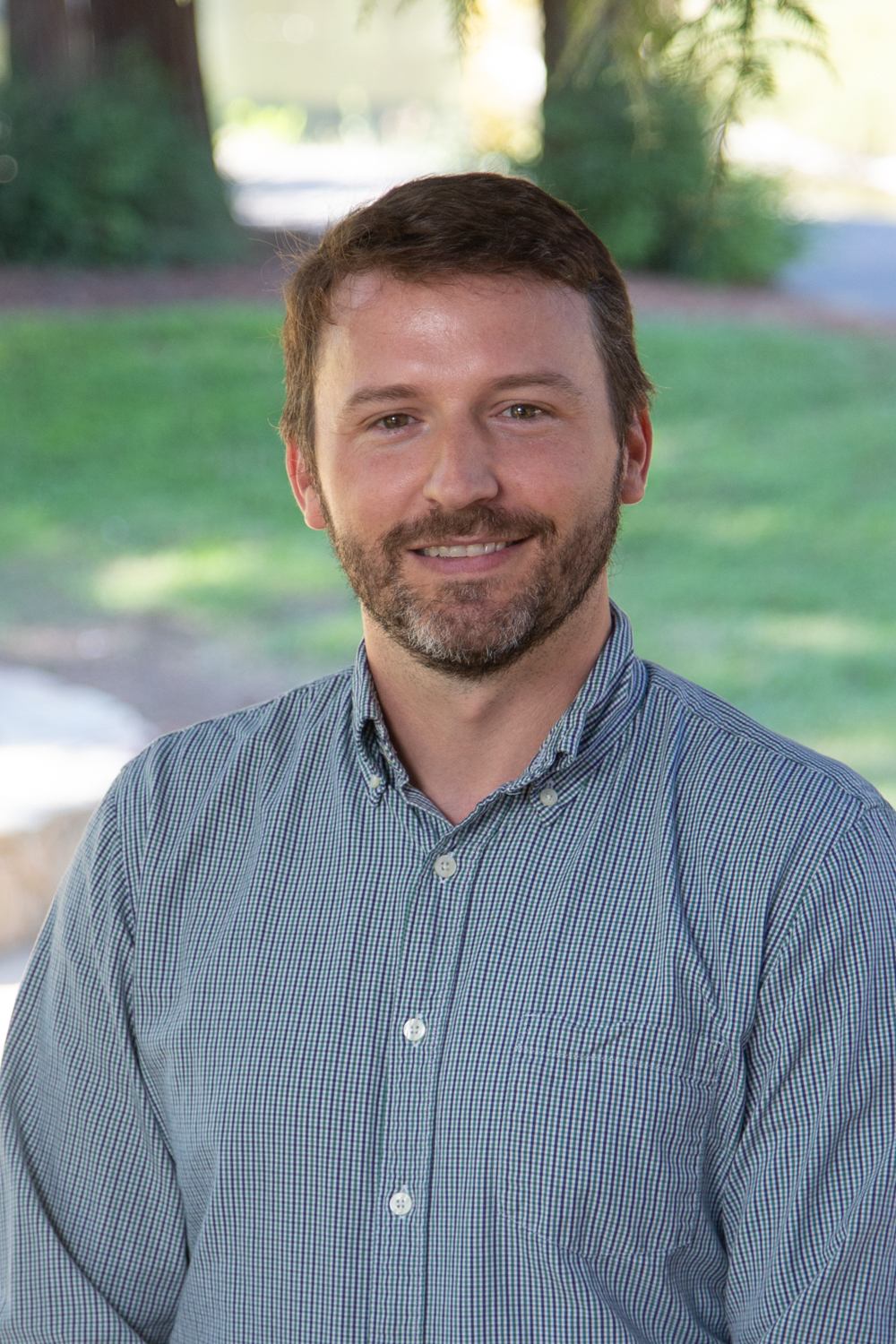 Lucas Smith joins the Department of Neurobiology, Physiology and Behavior as an assistant professor. He holds a joint appointment in the Department of Physical Medicine and Rehabilitation in the School of Medicine.   
Smith studies how muscles either adapt or fail to adapt to disease conditions, like to the scarring that results from muscular dystrophy.
"We focus on how the structure of the scar within the muscle, not simply the amount of damage, impacts both the ability to mechanically function and adapt based on resident stem cells," Smith said. "Our work ranges from working with cells in a dish and animal models to patients with disease with hopes of offering novel treatments for muscle scarring."
Previously, Smith worked at the University of Pennsylvania. There, he studied a variety of fields, including dentistry, bioengineering and gastroenterology, focusing on how tissues interact with their extracellular matrices.
"UC Davis has a wealth of expertise in the broadly defined biological sciences to help support my interdisciplinary research," said Smith of his decision to comes to UC Davis. "The collegial atmosphere of the town also provides an appealing place to bring our family."
Smith received a Ph.D. in Bioengineering from UC San Diego and a B.S. in Bioengineering from the University of Washington.
Outside the lab, Smith's time centers around his children. "We enjoy touring playgrounds, the farmer's market and recently discovered the fun atmosphere of Aggie football games," he said. "I also enjoy staying active in nature and playing sports." 
Primary Category
Tags