Discovering Curiosity: Brain Puzzles with UC Davis Center for Neuroscience Director Kimberley McAllister
Puzzles always fascinated UC Davis Center for Neuroscience Director Kimberley McAllister. They're initially what attracted her to science.
Raised in rural northern Virginia, McAllister enjoyed exploring the woods with her sister and dogs. She developed an avid interest in botany and ornithology, intrigued by the complexities of the natural world. She wanted to figure out answers to nature's mysteries.  Eventually, McAllister's ambition drew her to one of the most complex puzzles in the universe: the human brain.
"Why are we able to do the amazing things that we can as humans when we start out as just a couple of cells?" said McAllister, who holds appointments in the Department of Neurobiology, Physiology and Behavior and the UC Davis School of Medicine. "How does our brain change so much during development to become such a complex, beautiful structure in adulthood?"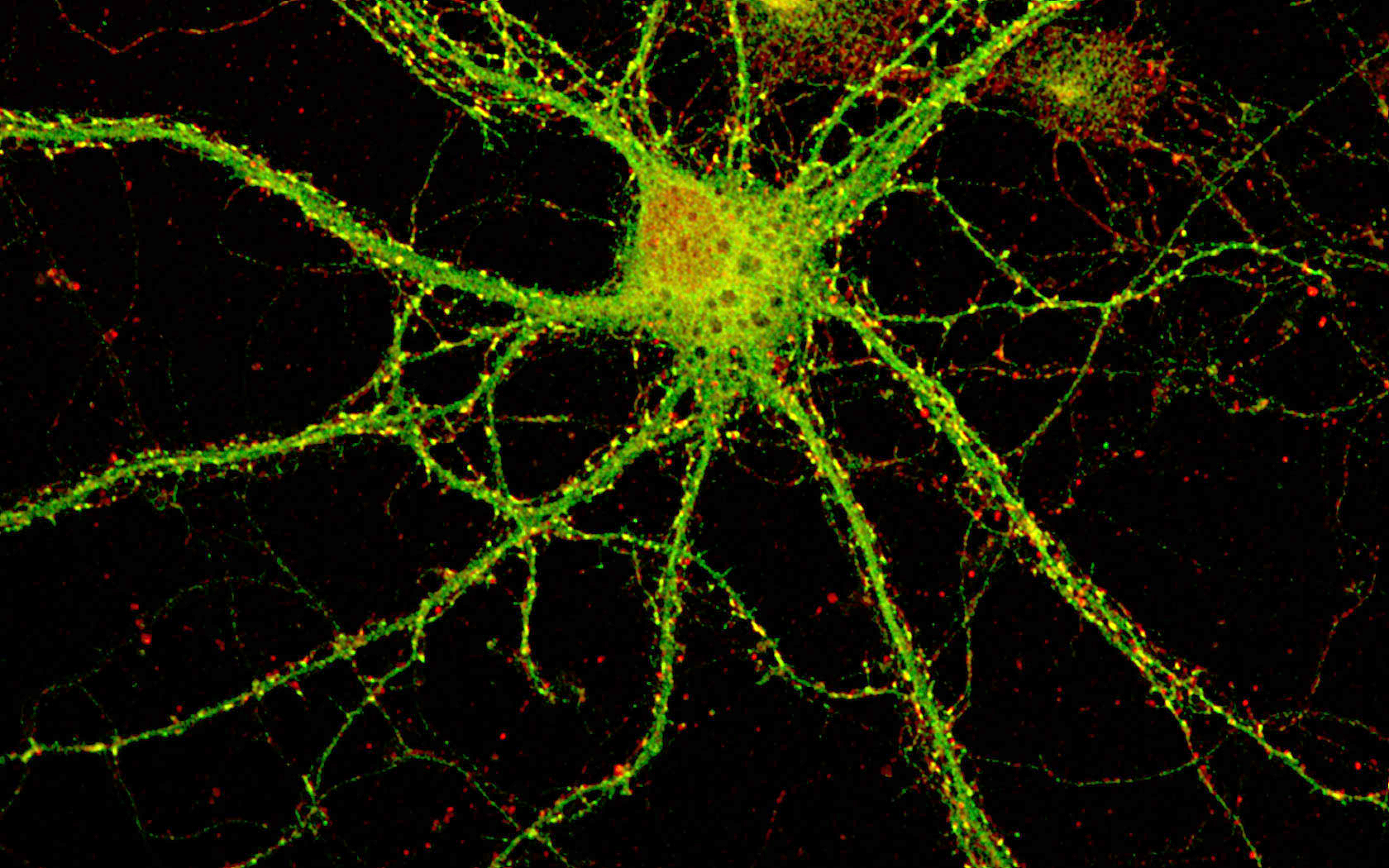 A winding road to research
Coming from a family of five generations of physicians, McAllister thought the best way to combine her love for science and her desire to help people was obvious. She'd follow in the family trade. She enrolled in the premed track at Davidson College, located in Davidson, N.C., but the brain caught her attention when she took a class called "Concept of the Mind in Victorian Literature and Biology."
"The idea that evolution not only changes biology, but can also change human consciousness by altering the structure and function of the brain is fascinating," said McAllister, noting the class inspired her to join a lab studying memory in mice. "I found it incredibly exciting." 
Despite the lure of basic research, McAllister continued following the physician's path and enrolled at the Duke University School of Medicine. After six months, she realized it wasn't the right fit.
"I approached the topics in my classes as a puzzle," she said. "I wanted to know more and ask why. I read current papers on topics we covered in class. But the teachers wanted the answer they had told me, not the right answer that I had read in a recent paper. I found it incredibly frustrating."
"Plus," she added, "I wanted to have a different kind of impact on patients' lives, not by treating them one by one, but by changing the future of their diseases through developing new therapies."
McAllister realized this was the domain of basic science research. The realization caused her to question the path she was on. She took a leave of absence from her MD program and did some soul-searching.
"My father, who was a proud physician, made this decision very difficult for me," said McAllister. "He and his friends spent many hours telling me how I was ruining my life by giving up what I thought was my dream."
But it didn't feel right. McAllister didn't want to follow a rubric; she wanted to innovate and learn and discover. Remembering her curiosity about the brain, she phoned the chair of Duke's neurobiology department and asked about a career in neuroscience. That fortuitous call led McAllister to a technician position in one of Duke's new neuroscience labs. The experience convinced her. Basic research was the way to go. It was now in her blood.
McAllister continued her studies and joined the fledgling neurobiology program at Duke. An early rotation in a "filler" lab studying visual system development changed her worldview. The idea that experience can change the shape of brain cells and their connections has driven her curiosity ever since.
In 1996, McAllister graduated from Duke University with a Ph.D. in Neurobiology. She was one step closer to her future at UC Davis. 
Of mice and molecules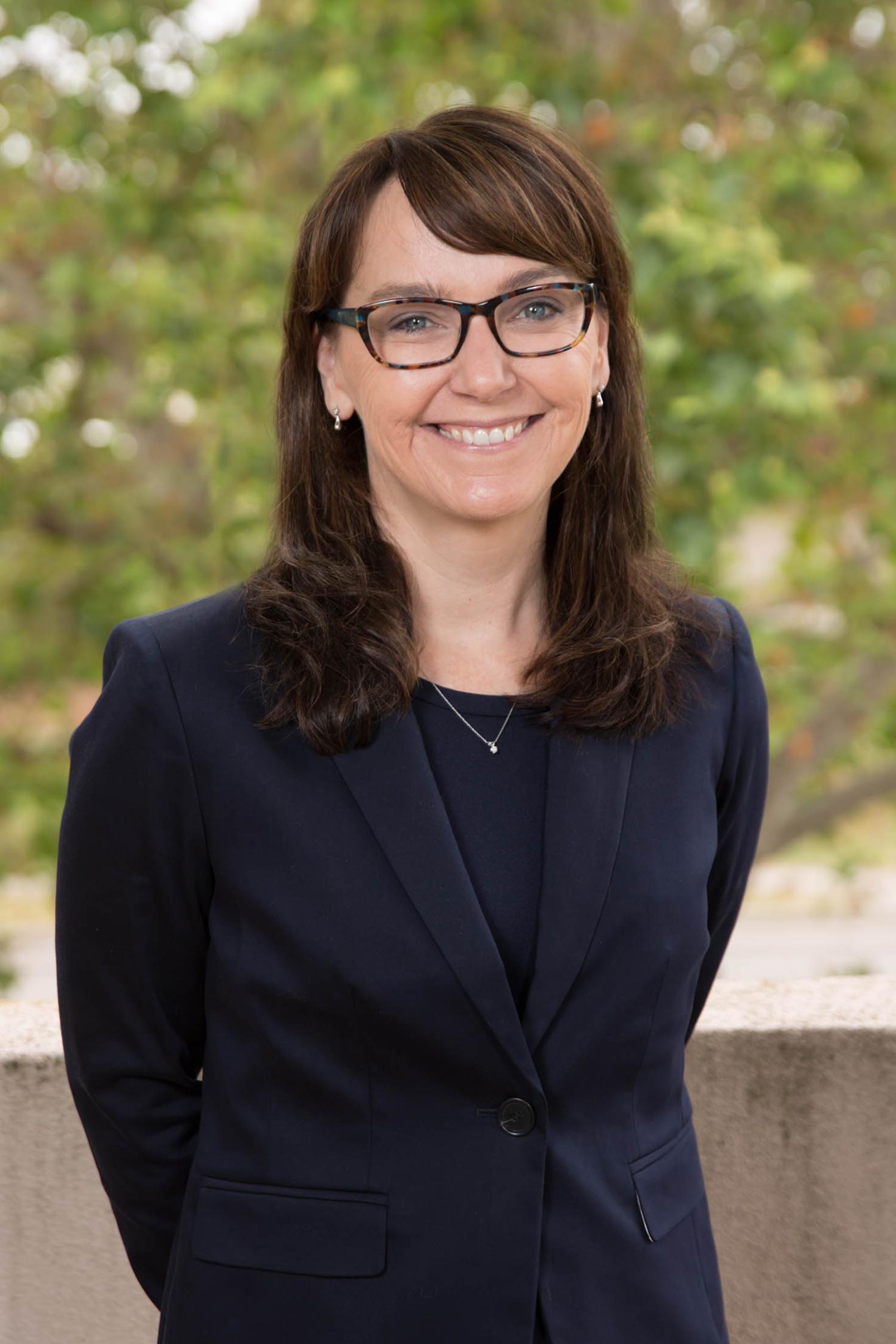 In 2000, McAllister joined the UC Davis faculty as an assistant professor of neurology and neurobiology, physiology and behavior. She started her lab at the growing Center for Neuroscience, initially focusing her research on trying to understand how synapses form between brain cells and how their structures are modified by experience. She and her lab colleagues developed techniques that allowed them to watch synaptic connections form in real-time.
"We discovered that immune molecules on brain cells surprisingly control the number of synapses that are being formed," said McAllister. "A lot of our research now focuses on identifying how they do that. We're also interested in what regulates those immune molecules in the brain during development."
"One idea is that a change in peripheral immune responses might signal into the brain to regulate these immune molecules at synapses, acting like flags to link synaptic function to peripheral immune status," she added. "This was a heretical idea when we started and many people advised me against pursuing this area of research. But, this is exactly the kind of challenge that I am drawn to."
McAllister was pregnant with her second child when she heard that new research revealed an association between viral infection during pregnancy and an increased likelihood of a child developing autism and schizophrenia. She launched new projects to determine if maternal infection might be one of the signals that changes immune molecules on brain cells and alters synapse formation. Her lab was the first to show a direct link between the two.   
"This association is scary," said McAllister. "But it's also hopeful. We know how to regulate responses to infection, so I'm very excited to see if we can prevent some forms of psychiatric illness by tapping into peripheral immunity."
While most mothers who get sick during pregnancy have healthy offspring, it's important to understand why some pregnancies are resilient to infection and others are susceptible. An unknown slew of biochemical and environmental factors influence neurological pathologies. And that's where McAllister and her lab colleagues come in.         
Using animal models, McAllister and her colleagues have discovered ways to predict why some pregnant fetuses are susceptible to immunogen exposure while others remain resilient.
"By measuring traits from the female even before they get pregnant, we can predict which ones will go on to have susceptible or resilient pregnancies," said McAllister. "Now, we're doing a full behavioral analysis on these offspring from susceptible and resilient pregnancies so that we can start to see how one risk factor can lead to different psychiatric disorders in offspring."
"Our most important goal, though" she added, "is to develop treatments that will make susceptible, at-risk pregnancies resilient to the effects of infection and ultimately prevent offspring from developing autism, depression or schizophrenia."
Promoting an inclusive culture at UC Davis
In 2017, McAllister stepped in as interim director of the Center for Neuroscience and in 2018, she was named director, becoming the first female scientist to occupy the role.
As director of the Center for Neuroscience, McAllister oversees the roughly 25 labs housed at the interdisciplinary center, which is dedicated to understanding brain function in health and in illness throughout the lifespan.   
"With over 150 faculty working in neuroscience, UC Davis has one of the largest neuro communities in the world," said McAllister. "Promoting collaboration across centers and working with other neuroscience leaders is one of the most fun aspects of my job. Two of our most exciting cross-campus initiatives are the Healthy Brain Aging Big Idea and the Neuro-X Impact Initiative, both of which are collaborative efforts to stimulate a new kind of team science to develop new approaches to promote brain health and prevent disease."
Besides making the science run smoothly, McAllister wants the Center for Neuroscience to be an inclusive environment. McAllister herself rose through the biology ranks in male-dominated labs. 
"It was a really, really hard place to grow up in science," she said. "I grew up in a world that was dominated by men in every lab that I worked in. I never had a female role model in science. But, I was raised by an incredibly strong and inspirational mother who made me feel like I could do anything if I worked hard enough. I came to UC Davis and all of a sudden my center and lab is full of dynamic and powerful women, as well as outstanding men, and it's just awesome." 
There's still work to be done though. Ensuring equity in science is a constant effort, one without a set of guidelines. But McAllister is used to that. After all, her career was built on forging her own path.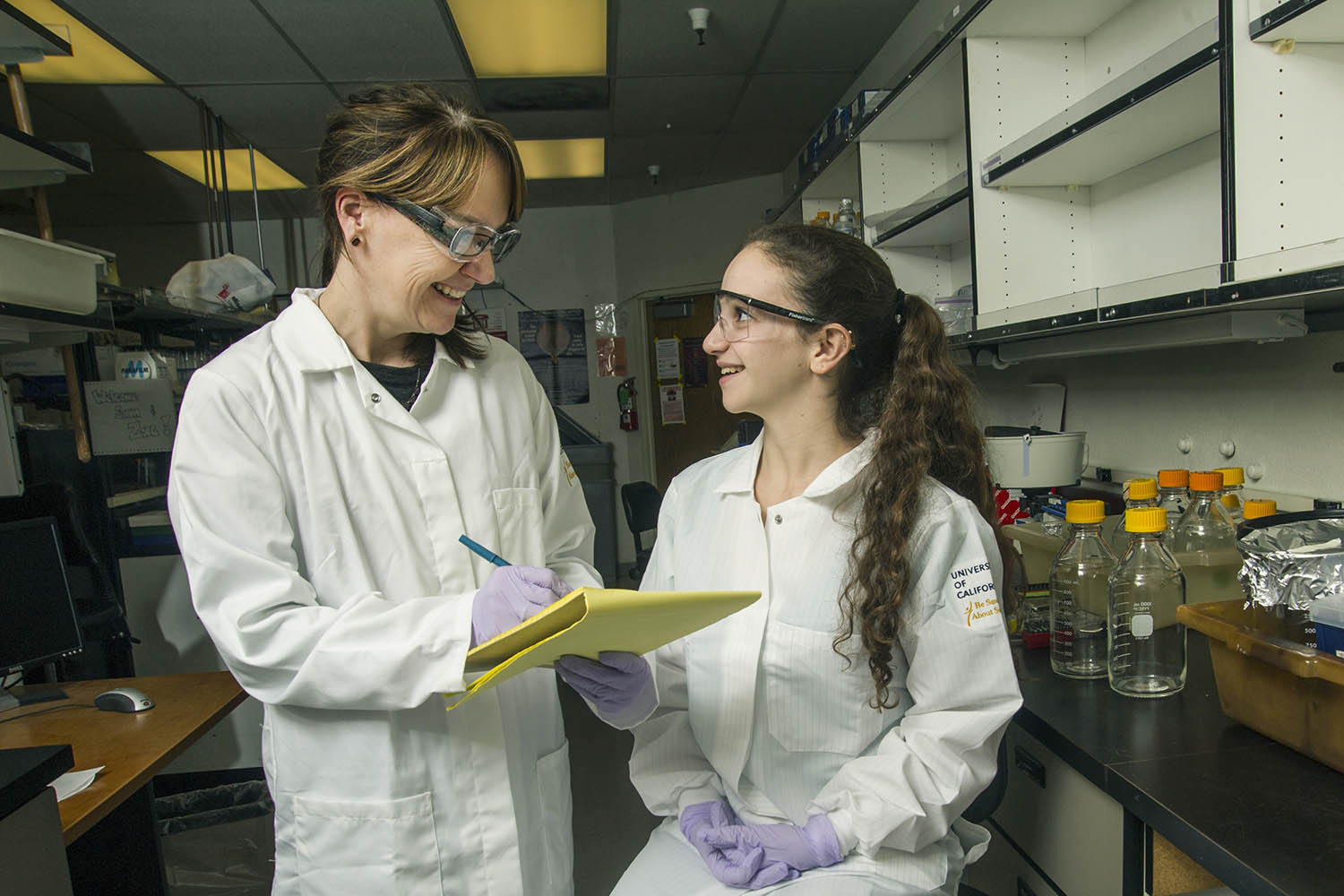 Primary Category
Tags