Discovering Curiosity: Fighting Neuromuscular Disorders with New Faculty Lucas Smith
In debilitating neuromuscular disorders, like muscular dystrophies and cerebral palsy, the body's muscles scar, turning fibrotic and stiff. These skeletal muscles—your biceps,
quadriceps, abdominals and the lot—are integral to your body's healthy ability to function. Connected to bones and controlled by the nervous system, muscles support a full range of motion, but they can't do their job if they're stiff and scarred.
"What's not really understood is how the scar tissue ends up making such a stiff muscle," said Assistant Professor Lucas Smith, Department of Neurobiology, Physiology and Behavior. "For us, it might take intense exercise or resistance training to cause a bit of damage, which elicits a regenerative response. In dystrophic conditions, just typical muscle contractions can damage the muscle and that chronic injury leads to fibrosis."
This ceaseless muscular tearing and regeneration introduces unhealthy scar tissue to the body. In his new lab at UC Davis, Smith, who also holds an appointment in the Department of Physical Medicine and Rehabilitation, investigates how the accumulation of scar tissue affects muscle mechanics. His aim is to develop therapies that alleviate neuromuscular disorders and restore healthy muscle regeneration.

The Air Force and bioengineering
Muscle study first blipped onto Smith's radar while he was studying bioengineering at the University of Washington. While a member of the Air Force Reserve Officer Training Corps, he worked in a lab researching basic muscle physiology, learning about the molecular mechanisms of muscle contraction. Following graduation, he continued lab work while waiting on his assignment from the Air Force. Initially intent on pursuing medical school following his military service, he found an inclination for research.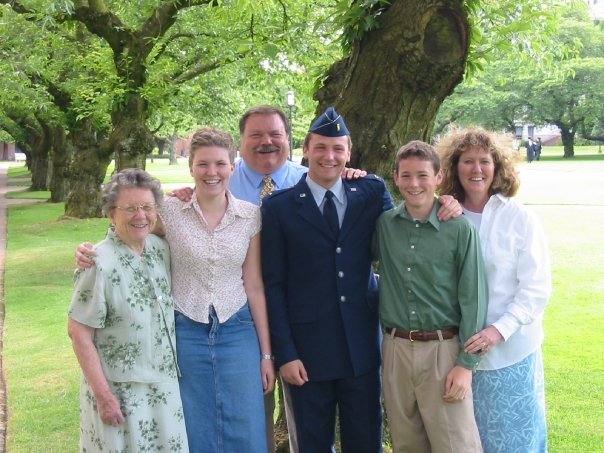 "That's when I sort of fell in love with doing research in the lab and decided to sort of switch gears and pursue grad school," said Smith. "But I owed a service commitment to the Air Force."
For about two years, Smith worked as a logistics officer at Washington's McChord Field, where he coordinated the movement of cargo and military personnel around the globe. Afterward, he enrolled in UC San Diego's bioengineering Ph.D. program.
Making sense of stiff muscle fibers
At UC San Diego, Smith joined the lab of Professor Richard Lieber and pursued translational research. Through the Howard Hughes Medical Institute's Med into Grad program, he gained experience in the operating room at Rady Children's Hospital in San Diego, where he assisted with biopsies for muscle research.
Smith's dissertation covered muscle adaptations in patients with spastic cerebral palsy.  The dissertation explored how the arrangement of the muscles' individual fibers along with the scar tissue resulted in excessively stiff muscles. This state typically leads to the contracted-looking limbs seen in cerebral palsy patients.
"We're still trying to understand how that altered input from the nerve turns into the muscle pathology that we see by the time patients require surgery," said Smith.
During his postdoctoral research at the University of Pennsylvania, Smith used mouse models to investigate the role of stem cells in reorganizing muscle extracellular matrices, the scaffolding of the muscle.
"Stem cells in muscles are really critical for providing muscle adaptability," said Smith. "So if you work out, the stem cells get activated to incorporate into the muscle fibers to help your muscles grow or respond to damage."
Patients with muscular dystrophies and cerebral palsy tend to have depleted stem cell populations. "That's part of the reason they are not able to compensate over time to the injuries that are occurring in their muscles," said Smith.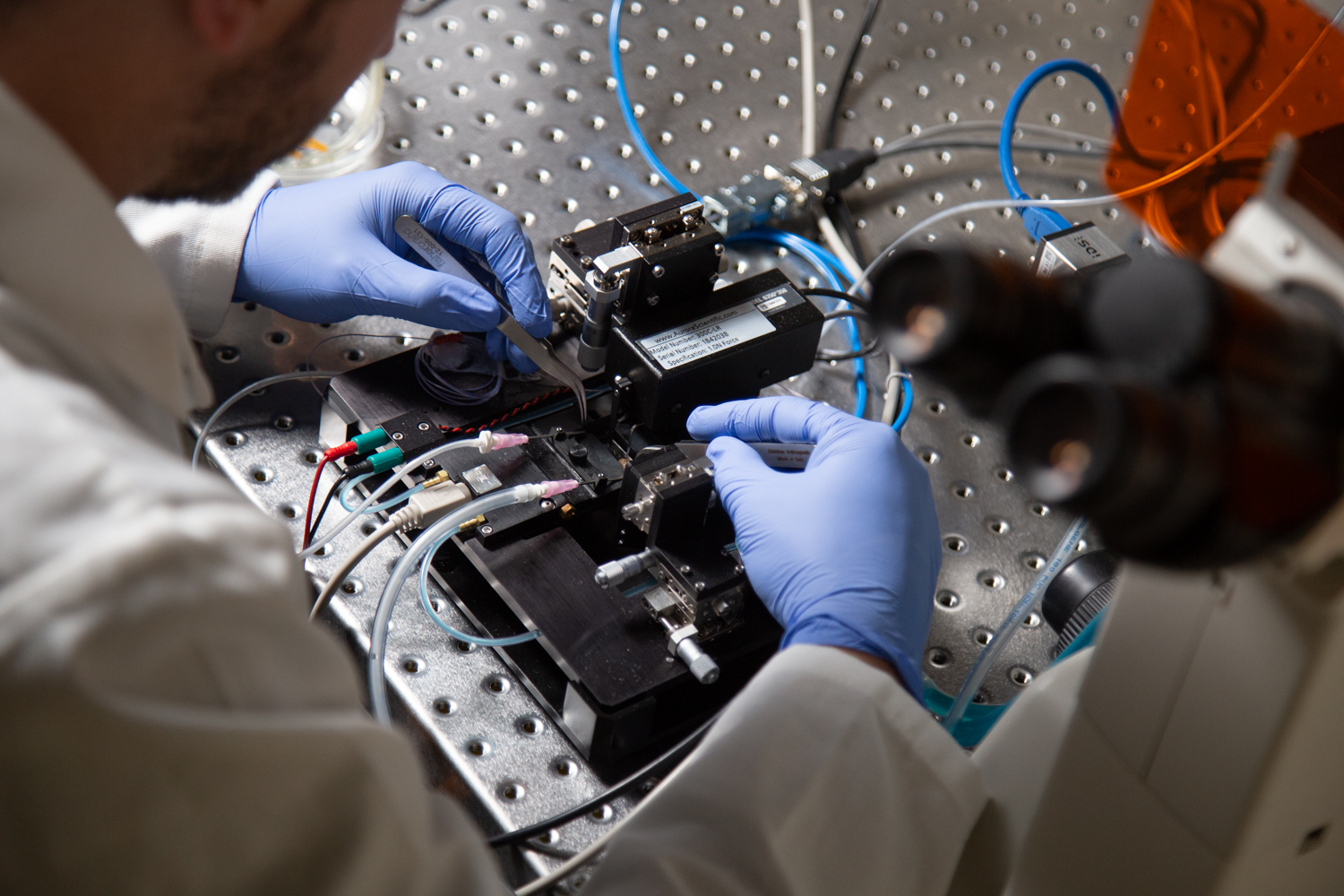 Learning from the liver
To further understand muscle fibrosis, Smith took a postdoctoral position in Professor Rebecca Wells' lab, also located at the University of Pennsylvania. The Wells Lab studies the causes and effects of liver fibrosis.
"In the fibrosis world, skeletal muscle is not really at the forefront," said Smith, noting the focus is usually on liver and lung fibrosis. "I wanted to learn some new techniques that I could maybe steal and bring back to muscles."
All the while, Smith pondered his next step and sent out applications for faculty positions all around the United States. UC Davis became the obvious choice following some advice from one of his previous mentors, Professor Dennis Discher of Penn Engineering.  
"He basically said go to the place that has the best students because they're going to be the ones that make or break you," said Smith. "I really felt that Davis was where I was going to be able to work with the best students." 
Stem cells: keys to the extracellular matrix
Something that's recently piqued Smith's fascination is the role stem cell migration plays in neuromuscular disorders.
"The stem cells have to migrate quite a bit to get where they're going," said Smith. "But if the space they migrate through is small enough, they actually rupture their nucleus."  
This can damage the DNA packaged in the stem cell's nucleus, negatively affecting muscle regeneration. Smith and colleagues want to unravel mechanisms behind this cellular migration and squeezing process.
On the therapy side, Smith wants to find ways to increase the expression of proteins that degrade a muscle's extracellular matrix. In patients with muscular dystrophies and cerebral palsy, the scaffolding is often too stiff. Smith wonders if there's a way to reorganize it. "It's not necessarily how much of something you have, it's how it's put together. So we want to focus on how it's put together," he said.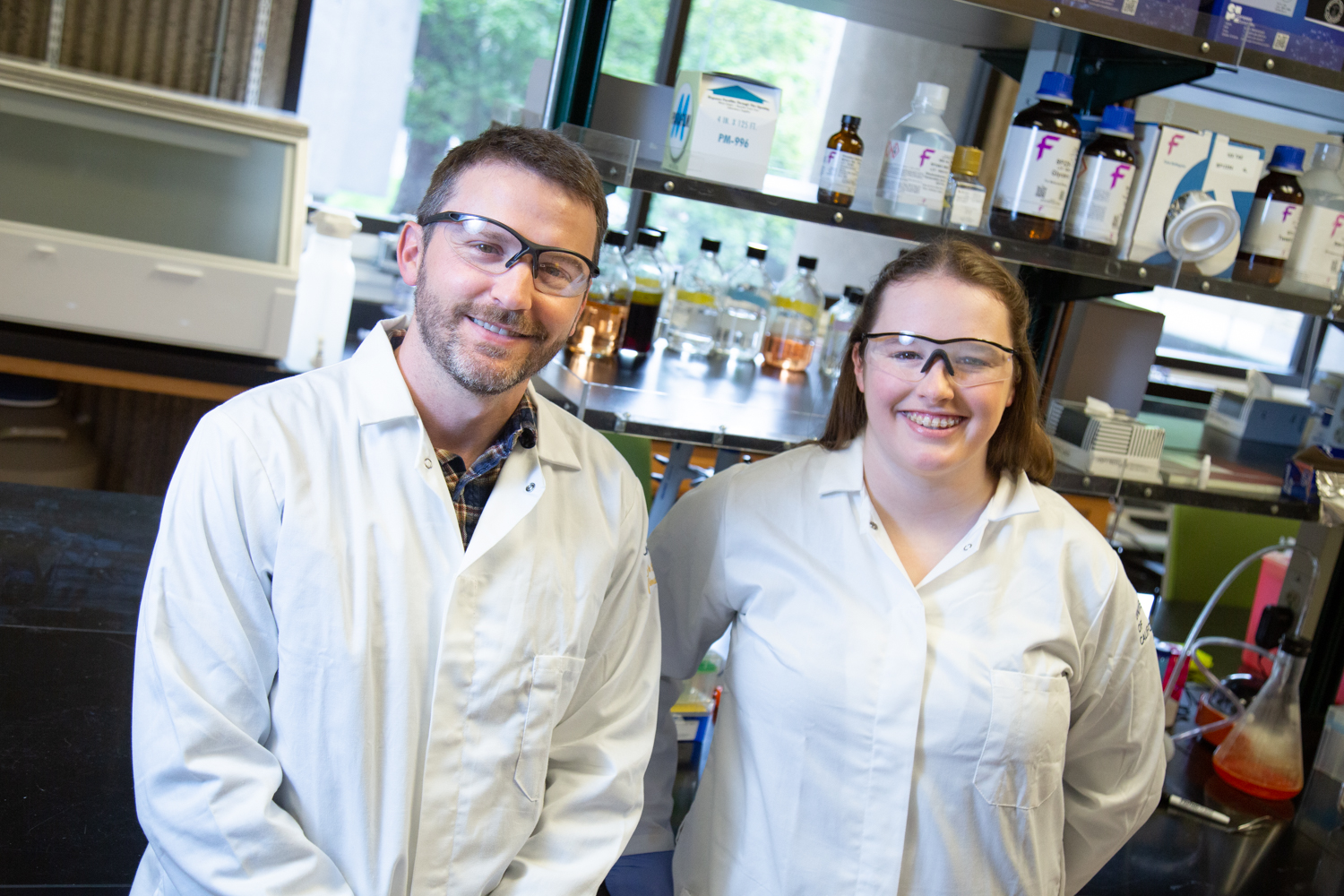 Primary Category
Tags