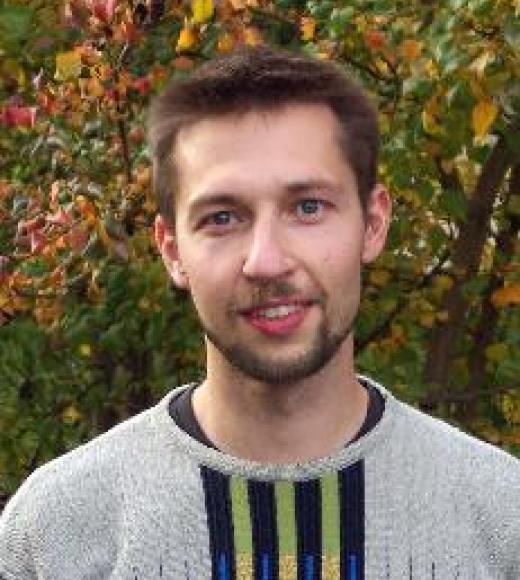 Unit

NPB, Center for Neuroscience
Bio
Degrees
2000    PhD    (Electrical Engineering)    Technical University of Munich, Germany
1995    Diploma    (Electrical Engineering)    Technical University of Munich, Germany
Research Interests
Our lab is interested in neural mechanisms underlying higher-order brain functions linking perception and action, especially decision-making. We are addressing the question how the brain processes sensory information and combines it with other information in order to select what action to take next and when to take that action. These mechanisms have mainly been studied from a psychological point of view, whereas neurophysiologists have largely concentrated on lower-level mechanisms. We are bridging this gap by utilizing both behavioral and neurophysiological methods and by using mathematical models for exploring potential neural mechanisms. The goal of our research is to provide a solid foundation for understanding human choice behavior, the neural implementation of decision mechanisms, as well as problems with decision-making in neurological and psychiatric disorders.
In addition, our lab is also active in the area of neuroengineering, developing new technology that allows neuroscientists to address questions or test hypotheses that are difficult or impossible to investigate with currently available techniques.
Awards
1995: VDE (Association for Electrical, Electronic & Information Technologies) / VDI (Association of German Engineers) Award for Outstanding Diploma Theses
1996-98: DFG (German Research Council) Fellowship, Graduate College "Sensory interaction in biological and technical systems"
2000-02: DFG (German Research Council) Research Fellowship, Dept. of Physiology & Biophysics, Univ. of Washington, Seattle
2009-10: Hellman Family Foundation Fellowship
Department and Center Affiliations
Center for Neuroscience
Department of Neurobiology, Physiology & Behavior (College of Biological Sciences)
ProfessionalSocieties
Society for Neuroscience
CBS Grad Group Affiliations
Neuroscience
Graduate Groups not Housed in CBS
Applied Mathematics
Labs
Ditterich Lab
Jochen Ditterich (PI), Jacob Herford (Lab manager)
Teaching Interests
Systems Neuroscience, Modeling
Courses
NPB 14 Illusions: Fooling the Brain ((Winter))
NSC 285 Literature in Visual Neuroscience ((Fall))
NSC 222 Systems Neuroscience ((Winter))
NPB 163 Systems Neuroscience ((Spring))
Tags