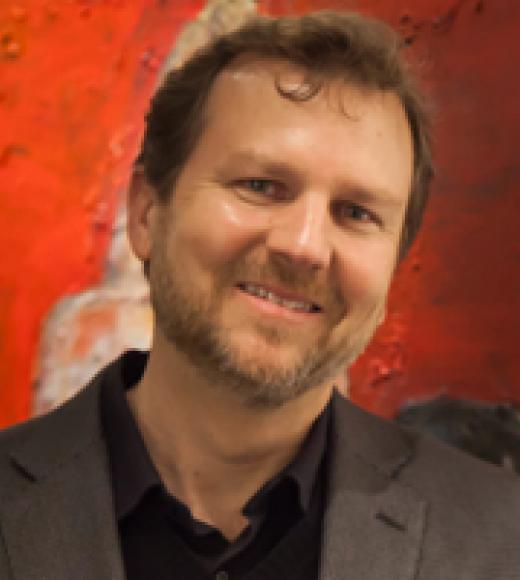 Position Title

Professor and Chair of Neurobiology, Physiology, and Behavior
Unit

NPB, Center for Neuroscience, Neurology - Medicine
Bio
Degrees
1994    PhD    Neurobiology    Duke University
1989    MS    Physiology    San Diego State University
1987    BA    Animal Physiology; Anthropology    University of California, San Diego
 
Research Interests
The long-term goal of the Usrey laboratory is to understand the functional properties of neural circuits that serve vision and the relationship between circuit activity, behavior and perception. Current research projects are focused on determining (1) how sensory information is processed and transmitted within and between brain areas, (2) the cellular and circuit mechanisms that mediate the effects of spatial attention on visual processing, (3) the role of feedback pathways for vision, (4) the relationship between neural activity and visual perception, and (5) the molecular, cellular, and circuit mechanisms that establish parallel processing streams in the prenatal retina. Using an arsenal of techniques that includes whole-cell and multielectrode recordings from the isolated retina along with molecular phenotyping of identified cells, single and multielectrode in vivo recordings, optogenetic manipulation of neuronal activity, and fMRI, we are discovering how sensory information is established and encoded in brain activity, as well as the mechanisms employed by the brain for communicating information dynamically from one level to the next.
The Usrey laboratory is also home to Brainmaps.org, an interactive, high-resolution digital brain atlas and virtual microscope for students, educators, and researchers.
Our research is funded by the N.I.H and the NSF.
Awards
Presidential Early Career Award for Scientists and Engineers
Klingenstein Fellowship Award in the Neurosciences
Alfred P. Sloan Fellowship Award
Charles Judson Herrick Award, American Association of Anatomists
McKnight Scholar Award
College of Biolocial Sciences Faculty Research Award
Scientific Innovations Award – Brain Research Foundation
Department and Center Affiliations
Center for Neuroscience
CBS Grad Group Affiliations
Neuroscience (Chair)
Specialties / Focus
Neuroscience
Graduate Groups not Housed in CBS
Psychology
Labs
Usrey Lab
Scottie Alexander, Henry Alitto, Darlene Archer, Evan Antzoulatos, Tucker Fisher, Joe Huff, Jeff Johnson, Benjamin Lankow, Yuelu Lu, Karl Murray, Katie Neverkovec, Stacey Seidl, Dan Sperka, Jim Stone, Deborah van der List
Teaching Interests
Systems Neuroscience, Human Physiology, Neurobiology of Vision, Neuroanatomy.
Courses
NSC 222 Systems Neuroscience (Winter)
NPB 101 Human Physiology (Winter)
NSC 201 Neuroanatomy (Fall)
NSC 261B Visual Neuroscience (Winter)
Tags