Advancing Diabetes Research: Mark Huising Receives Faculty Research Award
Science is about advancing knowledge, work that requires dedication and tenacity. Another component is a keen and critical eye, as discovery is predicated on
synthesizing and evaluating the work that came before. 
For his discovery of a new type of insulin-producing cell, among other research contributions featured in the journal Cell Metabolism, Associate Professor Mark Huising, Department of Neurobiology, Physiology and Behavior, was awarded the 2017-2018 College of Biological Sciences Faculty Research Award.
"When it comes to research, College of Biological Sciences faculty are at the forefront of discovery," said College of Biological Sciences Dean Mark Winey. "Dr. Huising's research is changing the way scientists look at diabetes, questioning prior research and providing new ideas for treatment. His research and discoveries are advancing our understanding of human health and truly add to the legacy of the College of Biological Sciences."  
"There's great science happening at the college and to receive the CBS Faculty Research Award is just a wonderful recognition by your peers, which is always a good feeling." -Mark Huising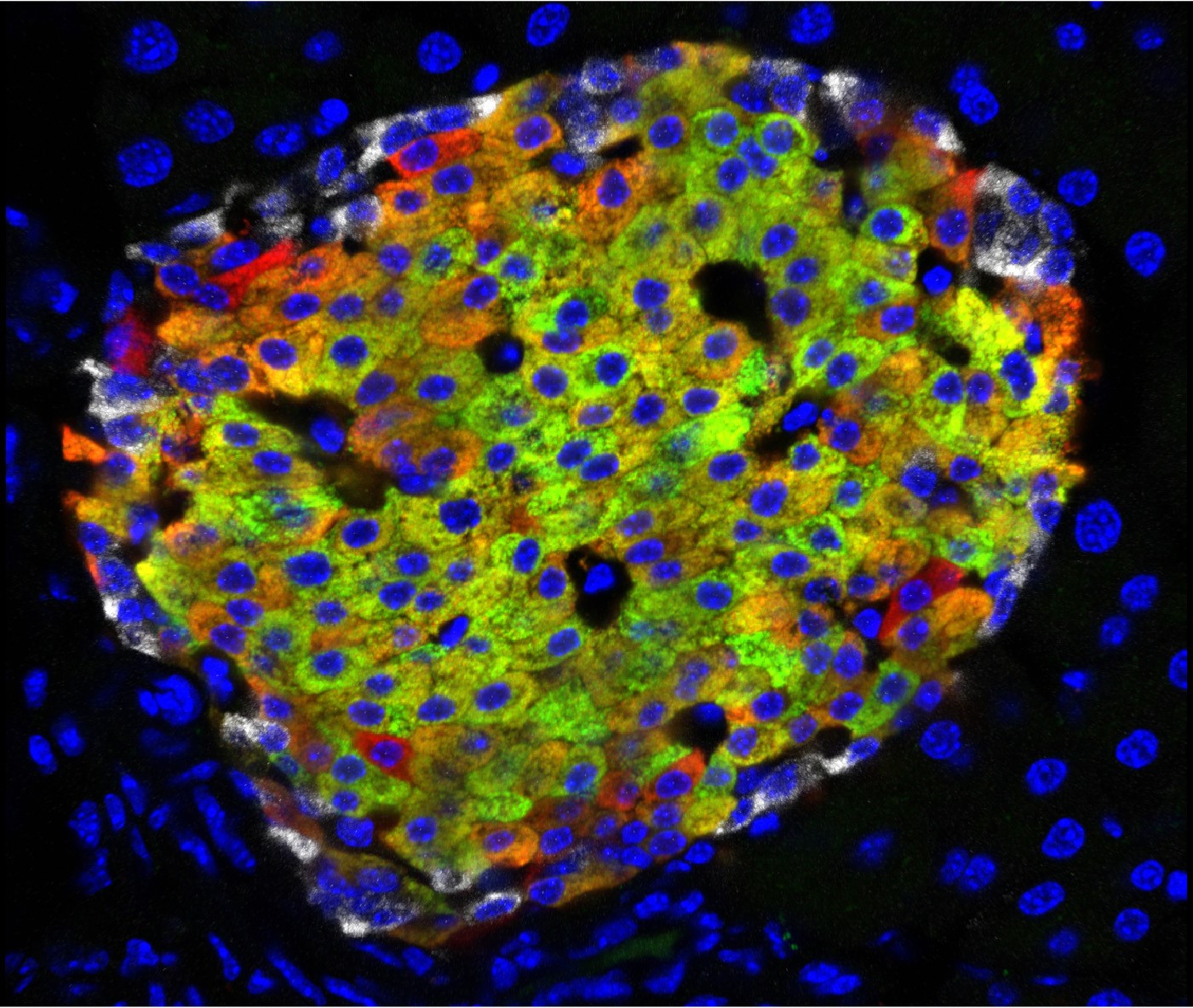 Redefining beta cells
Huising's research focuses on diabetes, a disease that affects more than 30 million adults and is the seventh leading cause of death in the United States, according to the Center for Disease Control and Prevention. In type 1 diabetes, the body fails to create enough insulin, a hormone produced by the pancreas that regulates cellular intake of nutrients. With type 2 diabetes, cells no longer respond efficiently to insulin.  
For decades, scientists have studied pancreatic cells, focusing on hormone-producing regions called pancreatic islets, to understand the pathogenesis of diabetes. What's known about type 1 diabetes is that the body kills and fails to regenerate beta cells, which signal insulin secretion.
In a paper titled "Virgin Beta Cells Persist throughout Life at a Neogenic Niche within Pancreatic Islets," Huising reported the discovery of a new type of beta cell originating at the edge of the pancreatic islet.
"The discovery of a persistent population of immature beta cells is a distinct departure from the prevailing dogma in Mark's field that holds new beta cells can only be derived from self-replication of existing mature beta cells," said Professor W. Martin Usrey, chair of the Department of Neurobiology, Physiology and Behavior.
"Acutely aware of the conceptual novelty of his observations and striving to leave no doubt regarding the veracity of his discovery, Mark has delivered a true tour-de-force with this paper."  -Marty Usrey
Making an impact and questioning diabetes research
According to Usrey, Huising's paper was cited 16 times within a year of its publication. Huising also received numerous invitations to present research at various events and meetings, including the University of British Columbia Diabetes Day, the Gordon Conference on Pancreatic Diseases, the American Diabetes Association meeting and the Keystone Conference in Islet Biology, among others. The paper was also featured in Cell Metabolism's "Best of 2017" issue.
"In essence, there's nothing remarkable about these new cells that we found except for the fact that they stick around throughout life," said Huising. "And that flew in the face and still flies in the face of the dogma in the field, which has concluded that all beta cells arise by replication of existing beta cells after you've exceed a certain postnatal age."
In another paper published in 2017 by Cell Metabolism, Huising and lab colleagues raised questions regarding a study published in Cell that suggested an antimalarial drug could help treat type 1 diabetes. The paper highlighted the importance of reproducibility in science.  
A new pathway to treatment?
Currently, Huising is continuing his research on pancreatic islets, with a focus on the maturation process of the new beta cell type he discovered. If the new beta cells mature, it would mean a new therapeutic avenue for introducing the cells into patients with type 1 diabetes.  
"Mark's findings have significant implications in the context of type 1 diabetes, where regeneration of beta cell mass by replication of existing beta cells is no longer an option for most patients," said Usrey.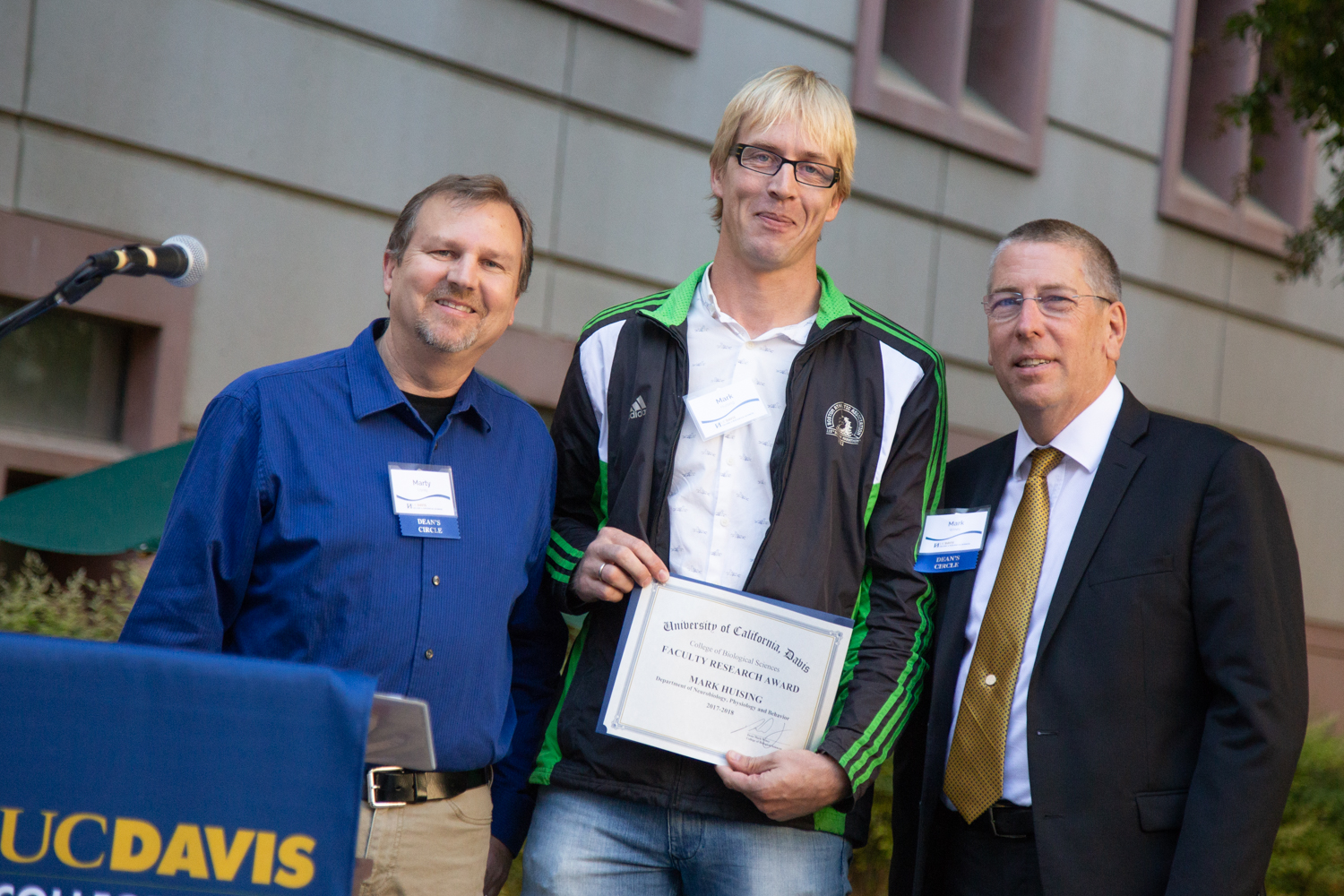 Primary Category
Tags