Karen Zito Elected as a 2021 AAAS Fellow
Nine faculty from UC Davis are among 564 newly elected fellows of the American Association for the Advancement of Science, announced today (Jan. 26). AAAS fellows are scientists, engineers and innovators who have been recognized for their achievements across disciplines ranging from research, teaching and technology, to administration in academia, industry and government, to excellence in communicating and interpreting science to the public.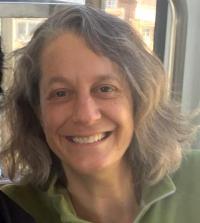 Dr. Karen Zito was selected "For contributions to understanding excitatory synapse formation and the dynamics of postsynaptic density proteins."
The other fellows are:  John J. Stachowicz, professor and department chair, Evolution and Ecology; Helene Dillard, dean, College of Agricultural and Environmental Sciences; Davide Donadio, professor of chemistry, College of Letters and Science; Fernanda Ferreira, professor of psychology, College of Letters and Science; John Gunion, professor, of physics and astronomy, College of Letters and Science; Linda Harris, professor of food science and technology, College of Agricultural and Environmental Sciences; Johannes Hell, professor of pharmacology, School of Medicine; and Christine Kreuder Johnson, professor, School of Veterinary Medicine.
An induction ceremony for the new fellows will take place during the AAAS annual meeting, to be held online this year Feb. 17-20. 
Founded in 1848, AAAS is the world's largest general scientific society and publisher of the journal Science and other journals. Its mission is to "advance science and serve society" through initiatives in science policy, international programs, science education, public engagement and more.
Primary Category