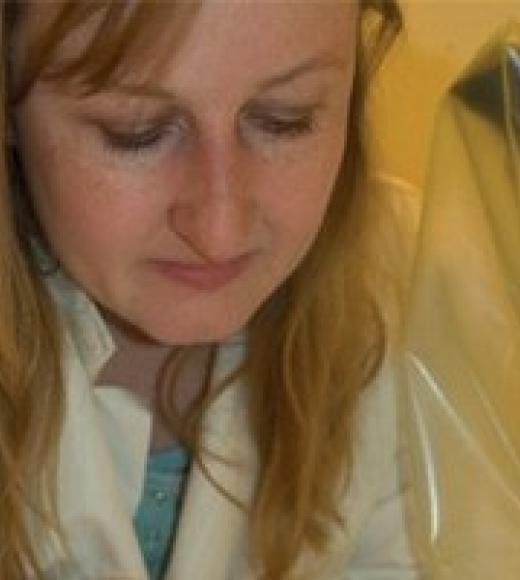 Bio
Research Focus
Professor Bales studies the physiology, neurobiology and development of social bonding, particularly in monogamous species.  She works with prairie voles (Microtus ochrogaster) and titi monkeys (Callicebus cupreus), both species in which males and females form pair-bonds, and males help care for infants. In particular, she is interested in the role of neuropeptides such as oxytocin and vasopressin in these behaviors, as well as the effects of early experiences on the development of these behaviors. Her current research focuses on animal models of the long-term effects of exposure to intranasal oxytocin, as this hormone is already being prescribed to humans for treatment of autism, schizophrenia and social anxiety.
Selected Publications
Freeman, S.M., Palumbo, M., Larke, R.H., Smith, A., Goodman, M., Bales, K.L. (in press) Effect of age and autism spectrum disorder on oxytocin receptor density in human basal forebrain and midbrain. Translational Psychiatry.
Seelke, A.M.H., Bond, J., Simmons, T.C., Joshi, N., Settles, M., Stolzenberg, D., Rhemtulla, M., Bales, K.L. (in press) Fatherhood alters gene expression within the MPOA. Environmental Epigenetics.
Rogers, F.D., Rhemtulla, M., Ferrer, E., Bales, K.L. (2018) Longitudinaltrajectories and interparental dynamics of prairie vole biparental care. Frontiers in Ecology and Evolution.
Ondrasek, N.R., Freeman, S.M., Bales, K.L., Calisi, R.M. (2018) Nonapeptide receptor distributions in promising avian models for the neuroecology of flocking. Frontiers in Neuroscience, 12, 713.
Tags